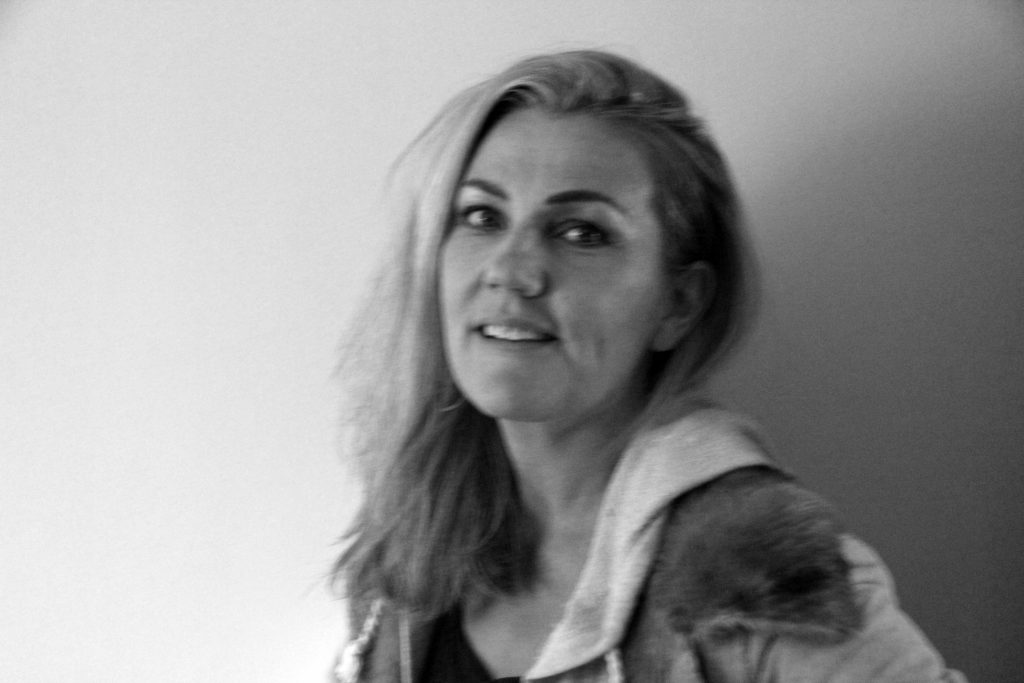 Lára's theatre experience includes 30 years as a ballet/contemporary dancer, performer, choreographer, teacher and director. Besides choreographing, she teaches ballet, contemporary dance and True Pilates (Authentic). Although dance is the focus point in her works, she combines different art forms, dance, music, visual arts, film, acting, writing etc.
Most of Lára's choreographic works explore the complexity of different relationships, hopes, love. conflict, peace, life, death and so much more. All her works are available for touring and to be staged for different companies.
Lára Stefánsdóttir graduated from Iceland National Ballet School and did further dance training in Kuopio, Dresden, Cologne and Copenhagen. She worked as a dancer with Iceland Dance Company (ÍD) for prox 20 years and danced many leading roles, both classical and contemporary. In 1995, the well known Swedish choreographer, Per Jonsson (passed away in 1999) made a solo piece For Lára, which she later danced on many occasions f. ex. Dancing North in Barcelona 1995. Among choreographers she has worked with are; Jorma Uotinen, Jirí Kylián, Rui Horta, Jochen Ulrich, Richard Wherlock, Nanna Ólafsdóttir, Hlíf Svavarsdóttir, Eske Holm, Auður Bjarnadóttir, David Greenall, Hany Hadya, Sylvia von Kospoth, Jo Strömgren, Ed Wubbe and others. Lára received a Masters degree in Arts/Choreography, from Middlesex University, London 2006. She got certificated Pilates instructor from The Pilates Studio in The Hague, Holland in 2003.
Work:
Director of Iceland National Ballet School 2009-2012
Artistic director of Iceland Dance Company 2012-2014
Today Lára is a freelance choreographer, performer, ballet teacher, pilates instructor and artistic director of Lara Pro Toto Dance Company.
Lára has created approx 30 works and has been awarded many grants and prizes. To mention some;
Minha Maria Bonita (1998) first price at the choreographic competition, City Theatre in Reykjavik.
Elsa(2001)  first price at the International Choreographic Competition in Helsinki, Finland.
Joi(2002) received 1st price at The 6th International Solo-Dance-Theatre festival in Stuttgart, Germany.
Luna(2004) got Icelandic award, Gríman.
The works Sisters, Brothers and few others were nominated. Lara's choreography has been performed worldwide in Europe, Asia, South Africa, USA and UK.
She has done thirty projects of choreography in musicals, children plays and drama theatres. She has also done workshops for young people in Reykjavík, Iceland, Avignon, France and Kuopio, Finland.