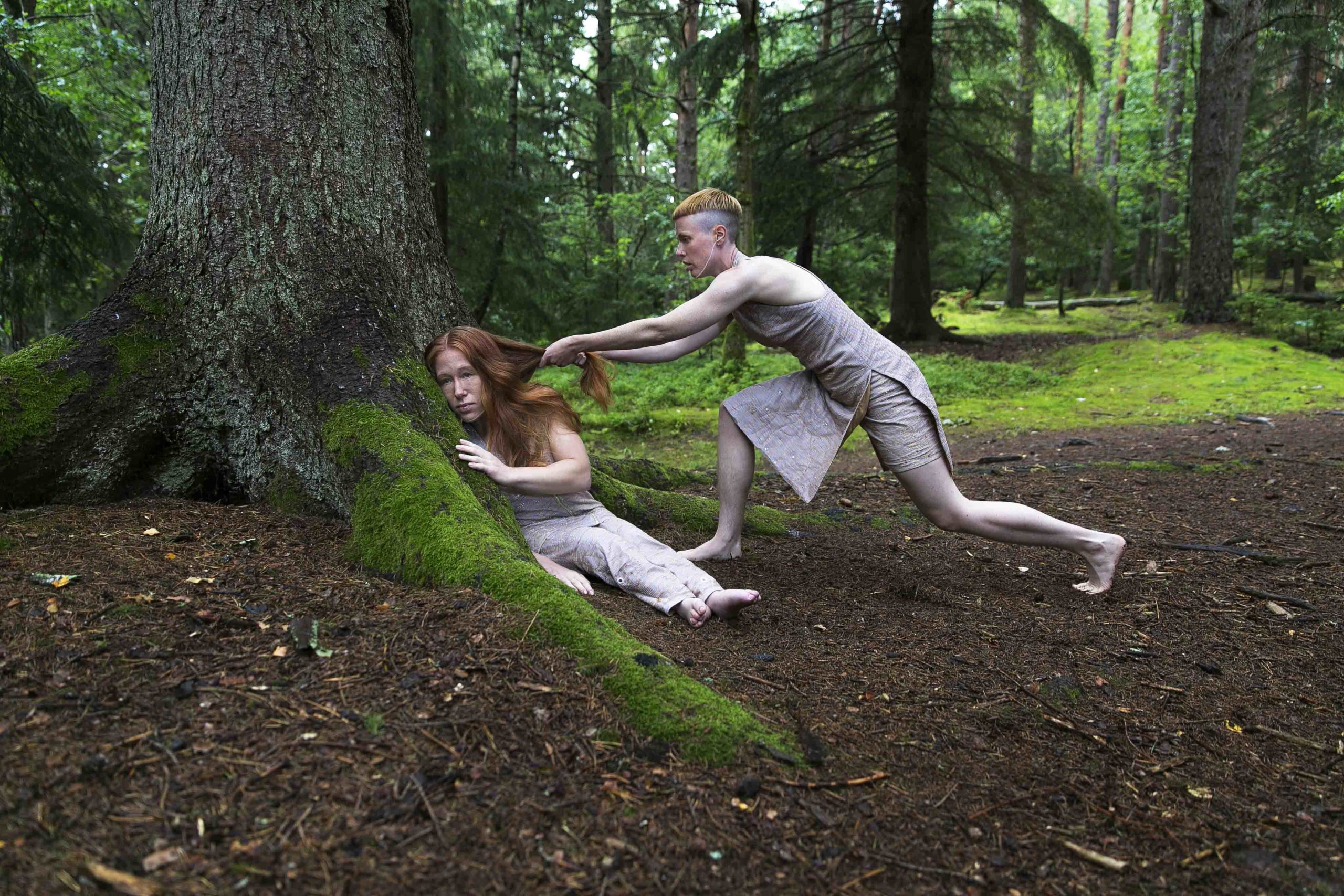 You are welcome. Into a world that's almost private, but one that we share together. Where the love between two people tells a story of rivalry, tenderness, fellowship and sensuality. About an invisible line between liking and desiring.

Spinn's new duet Hannah Felicia is about sisterhood and the relationship between two people. Or are we perhaps merely seeing two sides of the same person? That longs to be seen, accepted and loved.

Choreographer Lára Stefánsdóttir often uses the dancers own conditions as the starting point. During several years, she was artistic director and choreographer for Iceland Dance Company, and she has also been awarded several prizes for her own works. The music for Hannah Felicia has been created by Icelandic composer Högni Egilsson, who a.o. has released music on celebrated record label Erased Tapes and created music for the interactive project Project XO for Sadler's Wells in the UK.

Hannah Felicia was created with support from Västra Götalandsregionen, Kulturrådet, Göteborgs stad and Svensk-isländska samarbetsfonden. Part of the performance was created during a residency at Kungsbacka Teater through Rum för Dans Halland. Hannah Felicia premieres in October 2020.